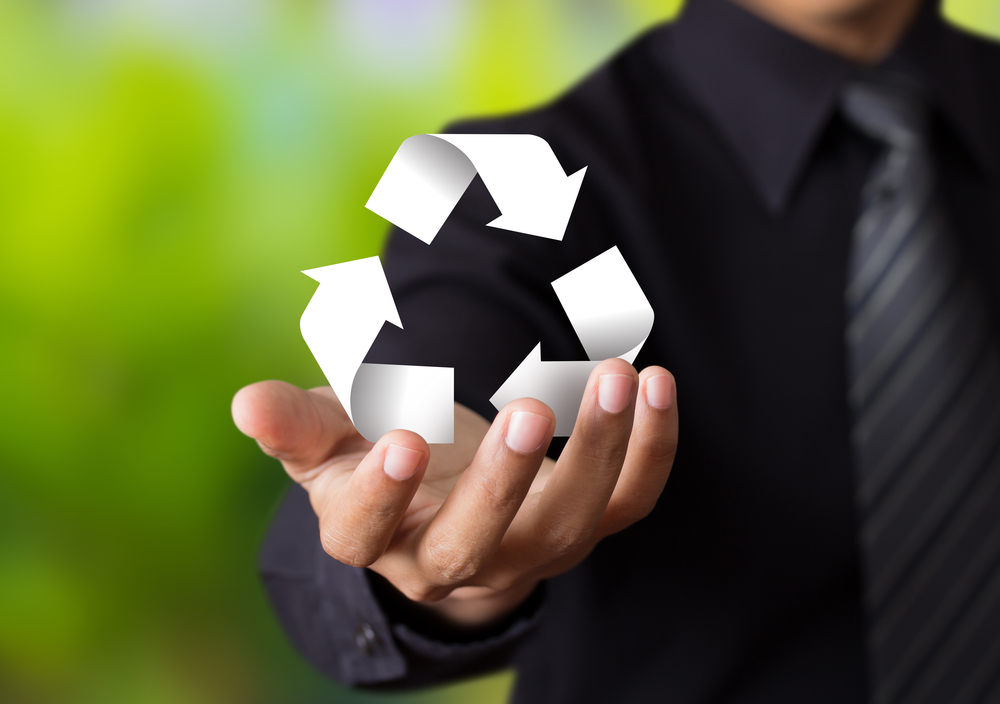 In 87 years of servicing the linen and uniform industry, we've learned many important lessons. One of those is the necessity of looking after the best interests of our community and environment.
By providing our partners with high-quality materials always cleaned with a mind for the environment, we protect them and our community. Through advanced technology, awareness, and industry knowledge, our customers rest easy knowing their linens and uniforms are responsibility managed.
Laundering Technology for Precision Processes and Resource Conservation
When your business's laundry is done through CleanCare, it's getting done with state-of-the-art machinery. With computerized control and monitoring systems noting and adjusting processes, nothing goes to waste.
Our computerized systems conserve our resources and minimize waste. That's not only good for the environment and our community, but for our customers as well. Every resource that our computerized monitoring systems conserve saves on processing expenses. The less expensive it is for us, the less expensive it will be for you.
Our processes conserve:
Water. With precision monitors and load sensors, we use the precise amount of water needed to ensure a thorough wash. Nothing more, nothing less.
Detergents/Chemicals. The less detergents and other cleaning chemicals we need to purchase and use, the better. Computerized monitoring helps us in that task.
Heat. A tremendous amount of energy is needed to warm water to cleaning temperatures. By conserving heated water and repurposing it, we save both energy and water.
Energy. The more energy we use, the more our processes cost, and the greater our carbon footprint. Through water and heat recycling and monitoring, we can save where it really matters.
CleanCare Monitor™ Program Benefits
Our CleanCare Monitor™ Program helps eliminate waste of another valuable resource: time. In order to more accurately track your shipments, manage your inventory, and schedule them when convenient, our CleanCare Monitor™ Program, gives you all the tools needed.
Not only does this system make tracking and managing your shipments easier, but it also allows for precision garment tracking. If something goes missing, we'll know where it went missing and get you the missing materials ASAP. Being able to track the whereabouts of our materials not only keeps your supplies where you need them, but helps keep costs down by not having to replace missing items.
Three Generations of Industry Knowledge
Not many businesses can say they've been serving the same industries for three generations of ownership. That means we're more than a reliable partner you can count on; we're also a valuable source of information and knowledge. If you've got questions about materials and services that could increase your business's productivity, we've got the answers and services to make that happen.
It also means that we know what it takes and, more importantly, what it doesn't take to succeed in the industry. To get the job done, we provide exactly what your business and standards require. We go above and beyond in terms of quality, customer service, and consistently timely delivery, but know when too much is too much. That's the kind of management that makes our business a success, and it will make yours one too.
Contact CleanCare Linen Service Today
In today's day and age, you need clean and reliable linens now more than ever. For more information, give us a call at (800) 222-7600 or contact us here for more information.
0
0
CleanCare
CleanCare
2020-04-21 20:23:24
2020-04-21 20:23:24
CleanCare's Clean and Green Laundering and Maintenance Processes