Safe Medical Linens With CleanCare Means Safe Patient Treatment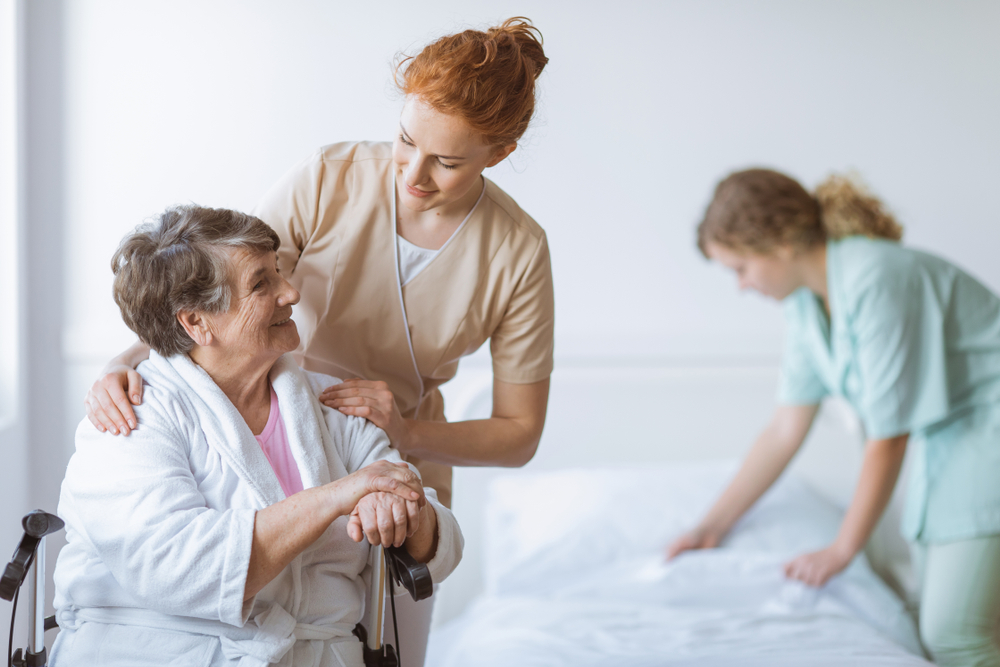 CleanCare provides you with high-quality, safe medical linens and services. And we have all the proof you need!
Safe Medical Linens Through Rigorous Laundering Procedures
It takes the expertise and experience of a provider like CleanCare to understand what medical linens require. Our long, thorough process is a testament to that. We have a six-step laundry process that is designed to get the safest results for your textiles. This means getting rid of any impurities – microbes, stains, and all – while maintaining product integrity. The wash cycle alone is a five-step process! 
Our washing process is not just about getting rid of the bad stuff. It is also designed to protect just-laundered items. This means that human interaction with materials is reduced to an absolute minimum. Everything happens automatically and with sterile equipment. That's how we prevent contamination and ensure safety.  
Our
Hygienically Clean Healthcare Certification
CleanCare provides clean, safe medical linens. But don't just take our word for it! We have an independent verifying body to confirm that for us. CleanCare is proud of its Hygienically Clean Healthcare Certification.
But what exactly does this mean?
Hygienically Clean is a certification from TRSA, an independent testing organization for laundry facilities. This certification is no participation medal. Getting the badge requires passing multiple stages of testing. Primarily, the objective of the Hygienically Clean tests is to check for the presence of microbes on post-procedure linens. Quarterly testing is a part of our regular procedures. This ensures hygiene consistency regarding water quality, fabric composition, and other factors.
The Hygienically Clean certification also confirms the service provider's compliance with OSHA standards, employee competence and training, legal compliance and comprehension, and the state of the laundry facility.
In short, our Hygienically Clean badge means your CleanCare medical linens are clean, safe, and compliant with OSHA and TRSA standards!
Our
MEDtegrity Network Membership
Our affiliation with the MEDtegrity Network also proves our reliability and credibility as a medical linen service provider. What is MEDtegrity, you may ask?
MEDtegrity is the largest network of medical laundry service providers in the U.S. Earning a spot in this elite circle is no walk in the park. Like our Hygienically Clean badge, we've had to prove our worth as a medical linen service company. Aside from the Hygienically Clean badge as a first-step requirement, MEDtegrity also looks into the safety and quality of the products that we offer.
Being the trusted referral source for America's biggest medical facilities, MEDtegrity does not just throw out forms to fill out. Their standards look into the product integrity – in durability, construction, and user comfort to name a few. Their approval is your proof that we've passed some of the highest standards in the industry for medical linen quality.
Sign Up for Service with CleanCare Today!
CleanCare has all your medical linen service needs covered – from safety to product quality to customer support. Contact us today at (800) 222-7600 to get started or to learn more about our other services.