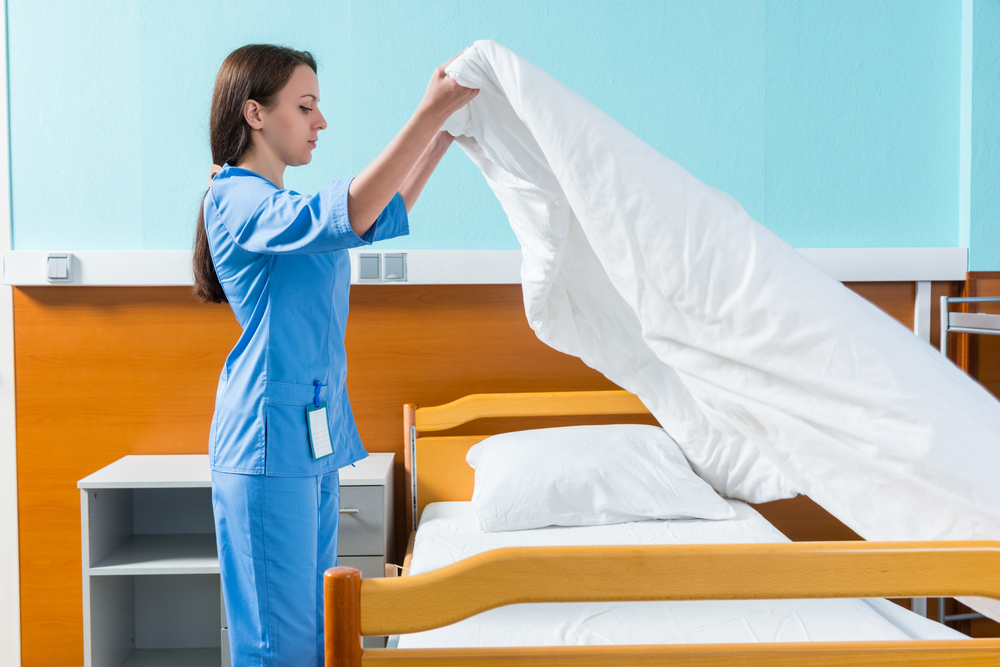 Our tools and resources – from utilization reports to linen room staffing – work to get you results you can count on.
Our full range of supplies includes everything your facility needs on a daily basis including linens for patients, operating rooms, physicians, physician offices, dietary, housekeeping and ancillary services. We provide services to many medical facilities, including physical therapy offices, rehabilitation centers, clinics, surgery centers, long term care facilities, and others.
Monitoring
At CleanCare, we know that monitoring linen usage plays an essential role in reducing waste and cost. But you can't manage what you can't measure. So we developed a revolutionary hand-held computer tracking system (LINC) to help monitor the amount of linen you use and track the cost by station each month, week and day to substantially reduce waste. In fact, major health care institutions monitoring their usage with LINC have achieved impressive results, reducing linen costs by up to 22%. With LINC, the valuable time that you and your department used to spend on tracking and ordering linens can now be devoted to more critical tasks such as focusing on patient care and new admissions.
Quality Control
The responsibility for clean and safe linens in a health care facility is a critical one. When you partner with CleanCare, you can be assured that your linens will arrive clean and sanitized. Every process we follow – from laundering, handling and washing – complies with all Universal Precautions and with JCAHO, OSHA and AORN standards. Clean linen is transferred in poly-lined carts and soiled linen is returned in barrier bags.
Training
In an effort to help hospitals and health care providers reduce their linen costs, the CleanCare training team will meet with hospital staff and administrators to establish linen usage training programs and tracking systems.
Packaging and Transport
Deliveries are made on our own trucks on specially designed mobile racks. After cleaning, all linens are sealed with a plastic barrier and labeled with the exact contents by item, quantity and weight to ensure the highest sanitary protection.