Hospitals and Medical Facilities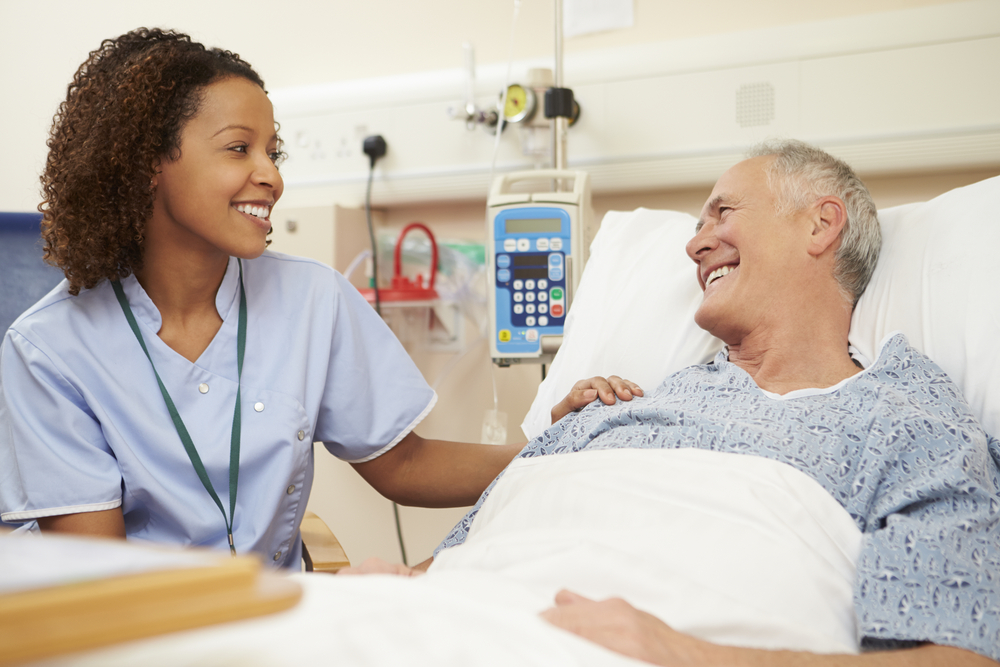 Skip the linen provider frustration and forget the poor linen service hassle. Get all of the healthcare linen service support you need from the expert: CleanCare Linen!
Patient and Professional Apparel
We have a complete selection of apparel for patients and medical professionals alike. Each item goes through the most rigorous quality control and laundry processes to ensure safety and cleanliness. 
Patient Gowns and Robes

   

Scrubs

   

Barrier Coats 
Linens and Towels
Every Day Linens
CleanCare Linen also offers a wide selection of bed and bath linens to choose from, handpicked especially to meet the highest standards on quality and user comfort:  
Mats
CleanCare is not just your number one provider of top-notch quality healthcare linens. We are also your dependable business partner. We will keep your hospital floors clean and safe with our wide selection of heavy-duty floor mats. Our floor mats are designed and maintained to withstand the demands of the healthcare industry. Consider these additions for your medical facility's safety: 
Entrance Mats

   

Scraper Mats

    

Anti-Fatigue Mats

         

Antibacterial Mats 
Mops
Our complete service for healthcare facilities extends beyond linens, apparel, and floor mats. We also lead the market with our high-quality floor mops. Our floor mops not only meet the highest standards in product quality, but they are also expertly maintained: 
Dust Mops

  

Antibacterial Mops
Hygienically Clean Linens and Apparel for Healthcare
CleanCare Linen provides healthcare linens and apparel that meet the standards set by the TRSA's Hygienically Clean Certification. As a result, every item that goes through our laundry facility is guaranteed safe, hygienic, and free from harmful pathogens.
Complete Solutions for Your Healthcare Facility
CleanCare Linen redefines healthcare linen services. We have the most comprehensive range of products, services, and monitoring systems designed to meet your needs. 
Monitoring
The LINC linen tracking system that we employ helps safeguard your facility against the costs and hassles of linen loss. It's accuracy in tracking your linens and monitoring your usage for better cost control is unparalleled. Inventory support is a standard practice at CleanCare. 
Quality Control
The CleanCare quality protocols are compliant with all standards set by JCAHO, OSHA, and AORN. Every part of our handling – from pickup to washing to delivery – are guided by these standards. Above all, you know you're getting complete and reliable protection against cross-contamination when you work with us.
Training
CleanCare Linen goes beyond the washroom to ensure safe and ready linens. We're also ready to train your professionals, staff, and administrators for complete support in your linen care. Our training is aimed at helping your facility minimize costs and also get maximum use out of your linens.
Packaging and Transport
We put special emphasis on proper packaging and transportation of medical linens. The job isn't done until you have your linens in hand, clean and free of harmful microbes. As a result, we ensure that the linens we handle are hygienic and safe from the moment they come out of our washers until they arrive at your facility.
CleanCare is Your Reliable, Ready Medical Linen Service
Above all, CleanCare Linen redefines quality linen service. With our complete range of high-quality products and even better service, what are you waiting for? Make the switch today! Contact CleanCare Linen at (800) 222-7600! We can also provide you with a free quote.