The CleanCare Difference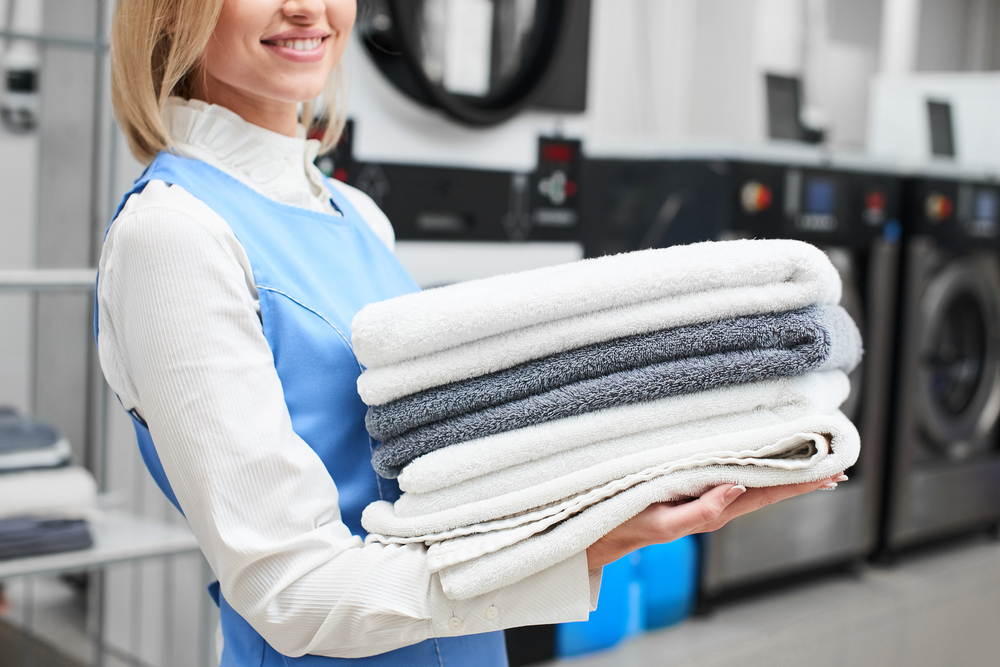 Are you on the lookout for a commercial linen service company that you can entrust your linen needs to? Whether you're disappointed with your current service or are a first-time client, consider CleanCare!
CleanCare specializes in the supply and care of linens for healthcare facilities and restaurants. Our products are top notch and our services excellent and dependable. 
What makes CleanCare your best option for your commercial linen and laundry service? Three things:  our commitment to excellence, customer service, and providing high-quality materials. 
Capability
At the core of our expertise is our nearly 90-year history. Through our decades-long experience, we have developed methods that generate results. This includes our high-tech facility that is at the center of our six-step process. The 6-Step Process ensures quality of products and a expedited processing times. One of the main centerpieces of our process is an 18-chamber continuous batch washer that can churn out fully-washed, ironed, and folded items at a rate of 200 pieces per minute. That's the kind of efficiency you can expect with CleanCare. 
We have also implemented fool-proof methods that ensure cleanliness as well as protection against losses. To eliminate any possibility of cross-contamination, we employ several methods that significantly minimize any direct contact between personnel and linens. Every stage of our cleaning processes is computerized, monitored, and remotely controlled. As a result, any incident of human error that can cause losses, delays, and damages are minimized.
Commitment to Customer Satisfaction
CleanCare is committed to our customers and our S.M.A.R.T. system is the best proof of that.  The S.M.A.R.T. system is a customer-centric linen management solution system that we have created and employed with every client to get the best results that suit each individual client's needs.
SELECTIONS™ gives customers multiple platforms to make choices involving their linen service needs – a user-friendly interface that serves like a virtual menu of sorts.

MONITOR™ assists with inventory management and control, with periodic reporting on trends and usage, as well as predictions for future orders.

ACCOUNTABILITY is the assurance that our products are treated under JCAHO, OSHA, and AORN standards, and are handled safely and hygienically. The processes, products, and methods are also monitored through stringent quality control standards and procedures.

RESPONSIVENESS. Part of our commitment to customer satisfaction is to ensure that our service lines are easily accessible – including round-the-clock customer care hotlines that are available even on holidays, weekends, and to address emergency cases.

TECHNOLOGY. We have invested in state-of-the-art technologies to not only carry out safe and dependable laundry services, but also cut down the time, effort, and risks involved in tracking garments.
Cleanliness
We comply with the highest standards of cleanliness, both for our restaurant and healthcare linen and laundry services, including the JCAHO, OSHA, and AORN. These standards of safety are maintained before, during, and after the laundry process,  including a strict transportation and handling process.
The CleanCare Difference Goes Beyond Laundry
It's more than just the product quality or the laundry quality. When you sign with CleanCare, you're signing up for quality service and a commitment to providing value-adding service. No matter how big or small your business is, CleanCare has something to offer. 
It's convenience. It's peace of mind. And we doubt you can get that level of care elsewhere. Get started today! Call us at (800) 222-7600 or drop us a line here.